This year we are bringing in some wonderful editors from some local publishing houses, along with some agents and editors from New York, to give you a vast array of people to pitch your ideas to.
$20 buys you 15 minutes of pitching time with a specific agent or editor. To sign up for this, come visit the LTUE table in front of the Boardroom. Learn about the editors and agents taking pitches and sign up for a time at the table.
This year, we are bringing the following agents and editors to come hear your stories.
THURSDAY
8:00 AM–12:00 PM, Future House Publishing
12:00 PM–4:00 PM, Immortal Works
1:00 PM–3:00 PM, Lisa Mangum, Shadow Mountain
3:00 PM–4:00 PM, Johnny Worthen, Omnium Gatherum
4:00 PM–8:00 PM, Jolly Fish Press
FRIDAY
8:00 AM–12:00 PM, Jolly Fish Press
10:00 AM–11:30 AM, Susan Chang, Tor Teen
12:00 PM–2:00 PM, Michelle Witte, Mansion Street Literary Management
12:00 PM–4:00 PM, Future House Publishing
2:00 PM–3:00 PM, Lisa Mangum, Shadow Mountain
4:00 PM–8:00 PM, Immortal Works
SATURDAY
8:00 AM–12:00 PM, Immortal Works
10:00 AM–11:00 AM, Johnny Worthen, Omnium Gatherum
11:00 AM–12:30 PM, Susan Chang, Tor Teen
12:00 PM–4:00 PM, Jolly Fish Press
2:00 PM–4:00 PM, Ben Grange, JABberwocky (Virtual Pitch Session)
4:00 PM–6:00 PM, Michelle Witte, Mansion Street Literary Management
4:00 PM–8:00 PM, Future Housing Publishing
Publishers

Founded in 2037 with roots in the film industry, Future House Publishing is seeking authors from 2017 to write the next generation of science fiction, speculative fiction, fantasy, young adult, and middle-grade books. With distribution in binary and print in Barnes & Noble, Costco, Amazon, and more, our team is looking for authors we can turn into astronauts and rock stars across all of space and time. So bring us your dinosaurs, portals, wizards, and aliens.
Future House will be holding pitch sessions on Thursday, Friday, and Saturday.
FHP is looking for YA, MG, fantasy, sci-fi, western, historical fantasy, urban fantasy, dystopian, steampunk, time travel, romance, adventure, comedy, superhero, high fantasy and mystery submissions. Future house doesn't publish horror or thriller books. As a family-friendly publisher, FHP doesn't publish books with sexual content, swearing, or excessive violence.
---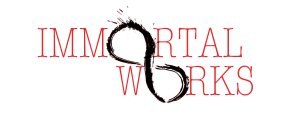 Immortal Works is a full-service small press that specializes in genre fiction for those looking for an enthralling tale, but don't want to have to worry about graphic violence, obscene language, or pornographic content. That doesn't mean our titles don't have dark villains, irreverent humor, or thrilling romance. It just means that you don't have to hide our books from your mom, wife, or bishop. Immortal Works publishes mainstream genre fiction in print and as eBooks, and every one of our titles is available on Audible!
Immortal Works is accepting pitches all three days: Thursday, Friday & Saturday.
---


Established in 1994 by Joshua Bilmes, JABberwocky Literary Agency represents bestselling and much-beloved authors of science fiction, fantasy, mystery and horror, literary fiction, LGBT fiction, nonfiction, and books for young readers. In recent years, JABberwocky has become the world's leading literary agency for science fiction and fantasy. Their biggest clients in the agency's third decade are Charlaine Harris, Brandon Sanderson, Peter V. Brett, and Jack Campbell.
JABberwocky is accepting virtual pitches on Saturday only.
---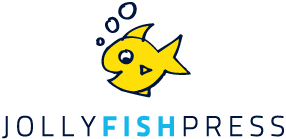 Jolly Fish Press publishes trade fiction and select non-fiction books in the national and international market. They excel in cover design, worldwide online and brick-and-mortar distribution, expansive publicity and marketing campaigns, and subsidiary rights representation. Most of all, they demonstrate a drive and ability to find exceptional, yet undiscovered authors, jumpstarting their careers with maximum exposure, sales, mentoring, and higher than industry average royalty rates.
Jolly Fish is accepting pitches on Thursday, Friday, and Saturday.

---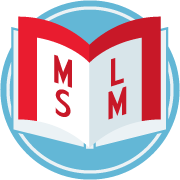 Mansion Street Literary Management got its start in a cute circa-1839 Greek Revival house on – wait for it – Mansion Street. Launched by Jean Sagendorph, Mansion Street is a boutique literary agency that seeks exciting new authors and properties to represent.
Michelle Witte is an author and literary agent with Mansion Street Literary Management, specializing in children's fiction and nonfiction. As an agent, her tastes vary widely, and she represents authors across the spectrum of children's literature, from illustrated board and picture books to middle grade and young adult fiction and nonfiction. Michelle is always on the lookout for fascinating stories that are well told, especially those with a distinct and distinctive voice.
Mansion Street Literary Management is holding pitch sessions on Friday and Saturday only.

---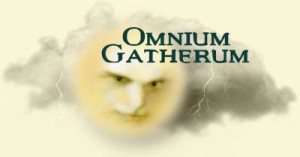 Omnium Gatherum is dedicated to artistic excellence and the exploration of fresh ideas and unique perspectives. They publish dark fantasy, weird fiction and horror in print and eBook formats. They're looking for dark, strange novels and novellas.
Omnium Gatherum will be accepting pitches on Thursday and Saturday.
Johnny Worthen is the award winning tie-dye wearing, multiple genre author of THE UNSEEN Trilogy, THE FINGER TRAP, THE BRAND DEMAND and BEATRYSEL. "I write what I like to read," he says. "That guarantees me at least one fan." Between writing, presenting and teaching, Johnny is an editor for Omnium Gatherum, a dark fiction publisher based in Los Angeles.
---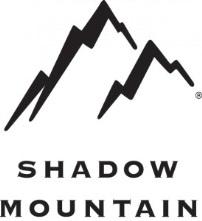 Shadow Mountain is a U.S.-based publisher of children's fantasy, as well as children's picture books, adult inspiration, fiction, history, and business titles. It has a heritage of fine quality publishing, including a number of New York Times bestselling titles and series. It is committed to providing books that offer values-based messages that strengthen individuals, families and society. Shadow Mountain products are available at bookstores and other retailers nationwide.
In general, Shadow Mountain is interested in fiction and nonfiction suitable for a national market. They publish a limited number of manuscripts in specialized genres such as children's picture books, family and parenting, and self-help. They are not interested in submissions involving business and finance, cookbooks, family histories, memoirs, religion, poetry, or personal journals.
Shadow Mountain is accepting pitches on Thursday and Friday.
---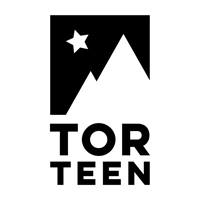 In 2003, Tor Teen was launched as a successful imprint of Tor/Forge, dedicated to publishing quality science fiction, fantasy, and fiction for young adults. They strive to "provide numerous unique universes through which young readers can travel on the critical journey to the center of their own identities." (TorTeen.com)
Since then, they have published fiction by bestselling and critically acclaimed authors such as Cory Doctorow, Brandon Sanderson, Kendare Blake, David Lubar, Veronica Rossi, Susan Dennard, and Kristen Simmons. They have garnered starred reviews from major trade media, year after year. Tor Teen has also been selected by educators for numerous reading lists and "best of" lists nationwide, while numerous titles have hit the New York Times bestseller list.
With nine acquiring editors working to grow their list, they look forward to introducing new voices to the ever-growing and voracious young adult audiences. At LTUE, Tor Teen is looking for psychological or dark horror, mythological retellings in contemporary settings, historical fiction and all types of speculative fiction as they look for diverse voices. Tor Teen is not looking for picture books, new adult, or adult at this symposium.
Tor Teen is accepting pitches on Friday and Saturday.