Our featured guest post for today comes from David Farland. An accomplished author of dozens of bestselling novels, Farland has established himself as a leading authority on crafting superb fiction. You'll find him at the forefront of the Writers of the Future contest. He's a (very) active presence in your inbox if you subscribe to his newsletter. You'll also see him at LTUE 2018.
In this post, Farland teaches the core principles behind writing effective scenes.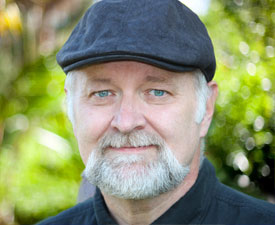 As a contest judge, I see a lot of stories from beginners. Very often the new author seems to be preoccupied with just "writing." They let their imaginations take them where they will in a scene. So they tend to overwrite in one of several ways.
They may spend time exploring the nooks and crannies of a setting, or creating entire billion-year histories. They might relay relatively unimportant information about a character's inner motivations, or over-write rather trivial dialog. They may spend time playing with words, trying simply to write beautiful metaphors or they might try to be witty, or simply try to capture a mood or tone.
The results can sometimes be surprising and a bit gratifying, but most often the scene feels bloated, overwritten.