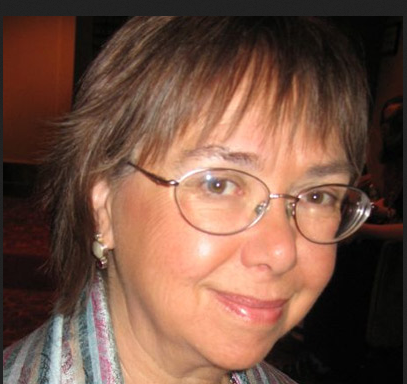 Guest of Honor – Beth Meacham
Beth Meacham has written one novel with her husband, Tappan King, Nightshade (1976), in addition to a number of short stories on her own. After a stint as a travel coordinator in New York after college, she worked at the Science Fiction Shop bookstore for two years in the late 1970s. In the late 1970s and early 1980s she and her husband were regular reviewers for Baird Searles's and Martin Last's SF Review Monthly. She was an editorial assistant at Ace Books from 1981 to 1983, and an editor beginning in 1978, then joined Ace in 1981 as an editorial assistant. In 1984 she became an editor for Tor Books, where she rose to the position of editor-in-chief. After her 1989 move west, Meacham continued working for Tor long distance as an executive editor. Among the major books she has edited she cites Greg Bear's Blood Music, Orson Scott Card's Ender's Game, Pat Murphy's The Falling Woman, and Tim Powers's The Anubis Gates.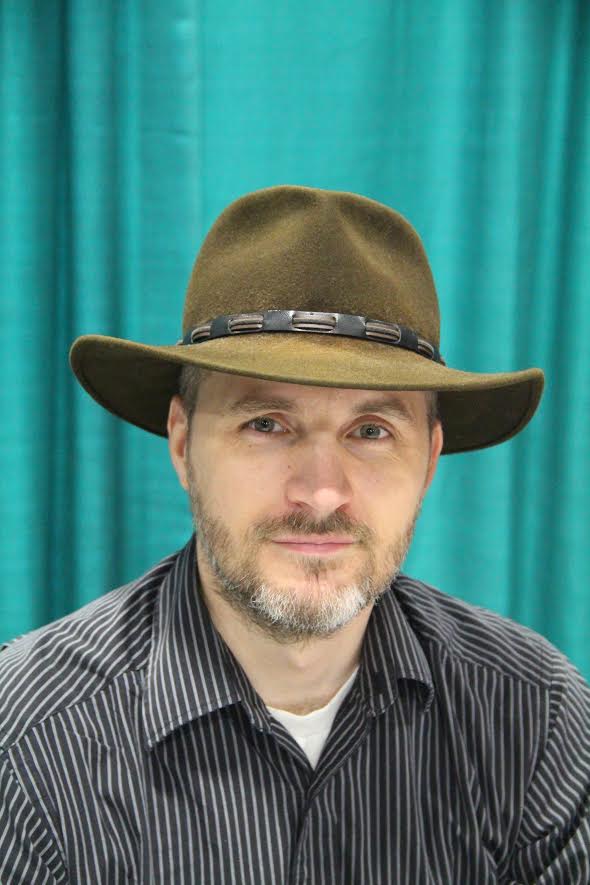 Guest of Honor – Dan Wells
Dan Wells writes in a variety of genres, from dark humor to science fiction to supernatural thriller. Born in Utah, he spent his early years reading and writing. He is the author of the Partials series and the John Cleaver series. He has been nominated for both the Hugo and the Campbell Award, and has won two Parsec Awards for his podcast Writing Excuses.
Dan's parents were avid readers and SF/Fantasy fans, and they began his education early: he saw Star Wars in the theater when he was four months old, his dad read him The Hobbit when he was six, and he has been hooked on everything like it ever since. In second grade, he announced to his parents that he was going to be a writer and promptly wrote a Choose Your Own Adventure book about a maze that was literally impossible to escape—no matter which options you chose, you just kept going around in circles. He likes to think he has come a long way since then.
Dan grew up in Utah and spent his childhood reading, writing, and learning everything he could. He thought for a time he was going to be a poet, and he still has a strong love of poetry. He'd like to think that, some day in the far-flung future, he will retire and teach British poetry in a college somewhere; he'd find a way to combine John Keats, Emily Bronte, and A. A. Milne into a cohesive curriculum. He imagines that he would do so while wearing a tweed suit, ideally with elbow patches. His assistants will be a pair of hunting dogs named Cecil and Percy.
Dan had a library just a few blocks from his house—the Sprague Library in Sugarhouse, a place very dear to his heart—though one of the intervening streets was a very busy one that he and his siblings were forbidden to cross without their parents. When he was finally old enough to go the library on his own, he went almost every day, devouring book after book until the librarians knew him by name. Here he discovered Anne McCaffrey, Robin McKinley, Madeline L'Engle, Lloyd Alexander, and Fred Saberhagen. As he grew older he turned to other genres—not because he'd outgrown the fantasy section, but because he'd read the whole thing and needed something new. He read science fiction. He read historical fiction. He read historical nonfiction and true crime. In high school he discovered "classic literature" and the likes of Charles Dickens, Joseph Conrad, Jane Austen, and Mark Twain. Hungry for more, he started reading non-English works outside of class and began a lifelong love of French and Russian literature through the works of Victor Hugo and Fyodor Dostoevsky.
Oddly enough, he never really read a lot of horror, but one can still see, looking at the list above, how he ended up as a horror writer. The brilliant misanthropy of Crime and Punishment and The Secret Agent; the devastating obsession of Les Miserables and The Count of Monte Cristo; the terrifying human potential of The Heart of Darkness; the hopeless grandeur of The Hunchback of Notre Dame; these fired his mind unlike anything he'd ever read before. He thought he was going to be a high fantasy writer, but everything he wrote had a dark undercurrent lurking in the background, begging to get out, and with each book he wrote he tested that darkness a little further. Eventually a friend (Brandon Sanderson, who deserves full credit for this) called him on it and told him to just give in and write a horror book. Without a really solid grounding in modern horror, Dan turned to the next closest thing he had: true crime, and his sidebar obsession with serial killers. It was like coming home—he don't know how else to explain it. He'd been writing books and short stories for years, with varying degrees of success, but the instant he sat down to write about John Cleaver, teenage sociopath, he knew he'd finally found what he wanted to do.
Meanwhile, believe it or not, Dan had a life outside of books. He lived in Mexico for two years and traveled to Germany for a few weeks. He got married and had five kids. He worked as a marketing and advertising writer in a string of local corporations, hawking everything from shampoo to fitness machines to humanitarian sponsorships. He volunteered on a small press sf magazine (The Leading Edge); he started a game review website (www.timewastersguide.com); he helped start a weekly writing group. In his spare time, such as it is, Dan is an absolutely rabid gamer—an entire room of his house is filled with tabletop miniatures, collectible card games, and his vast collection of board games.
LTUE 2017 Toastmaster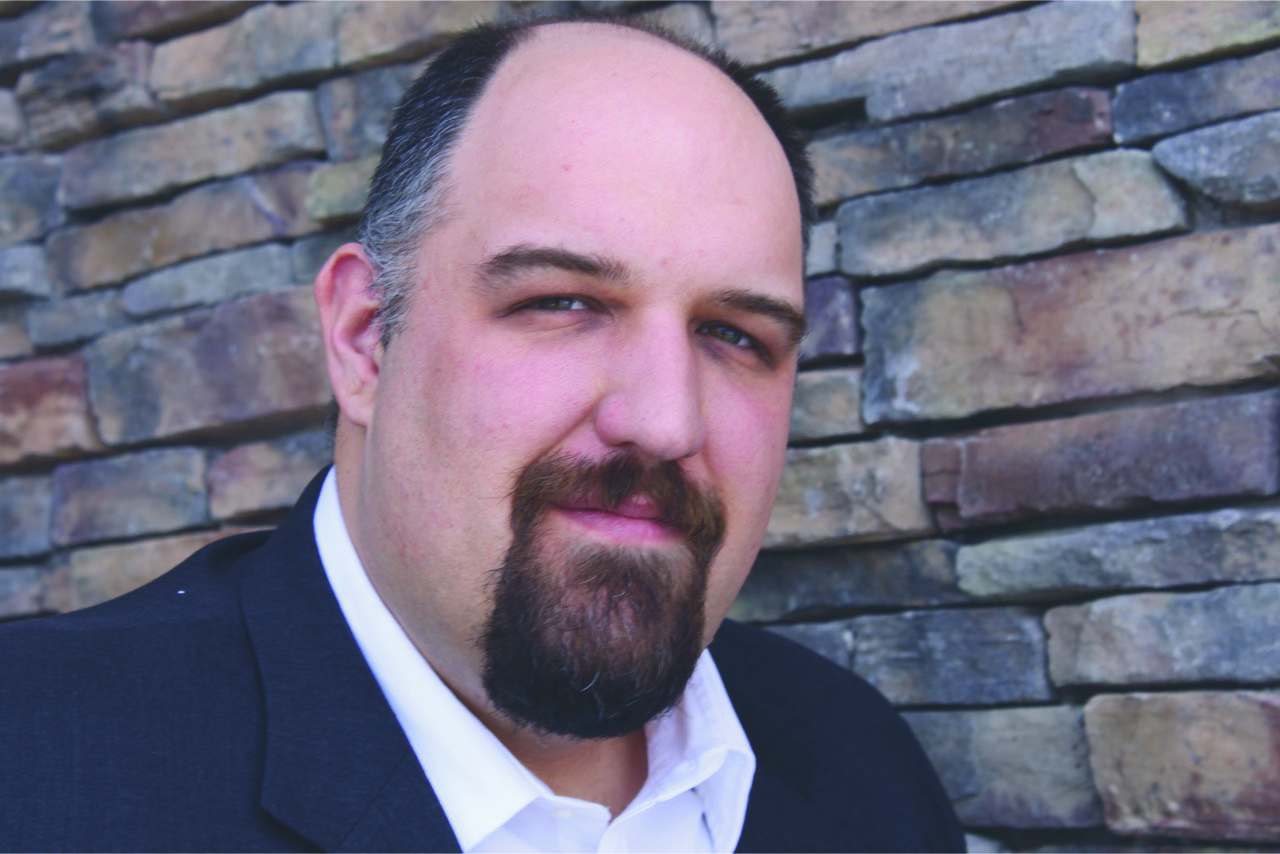 Larry Correia
Larry Correia is a New York Times best-selling and award-winning author or coauthor of a boatload novels and even more short stories.
LTUE 2017 Special Guests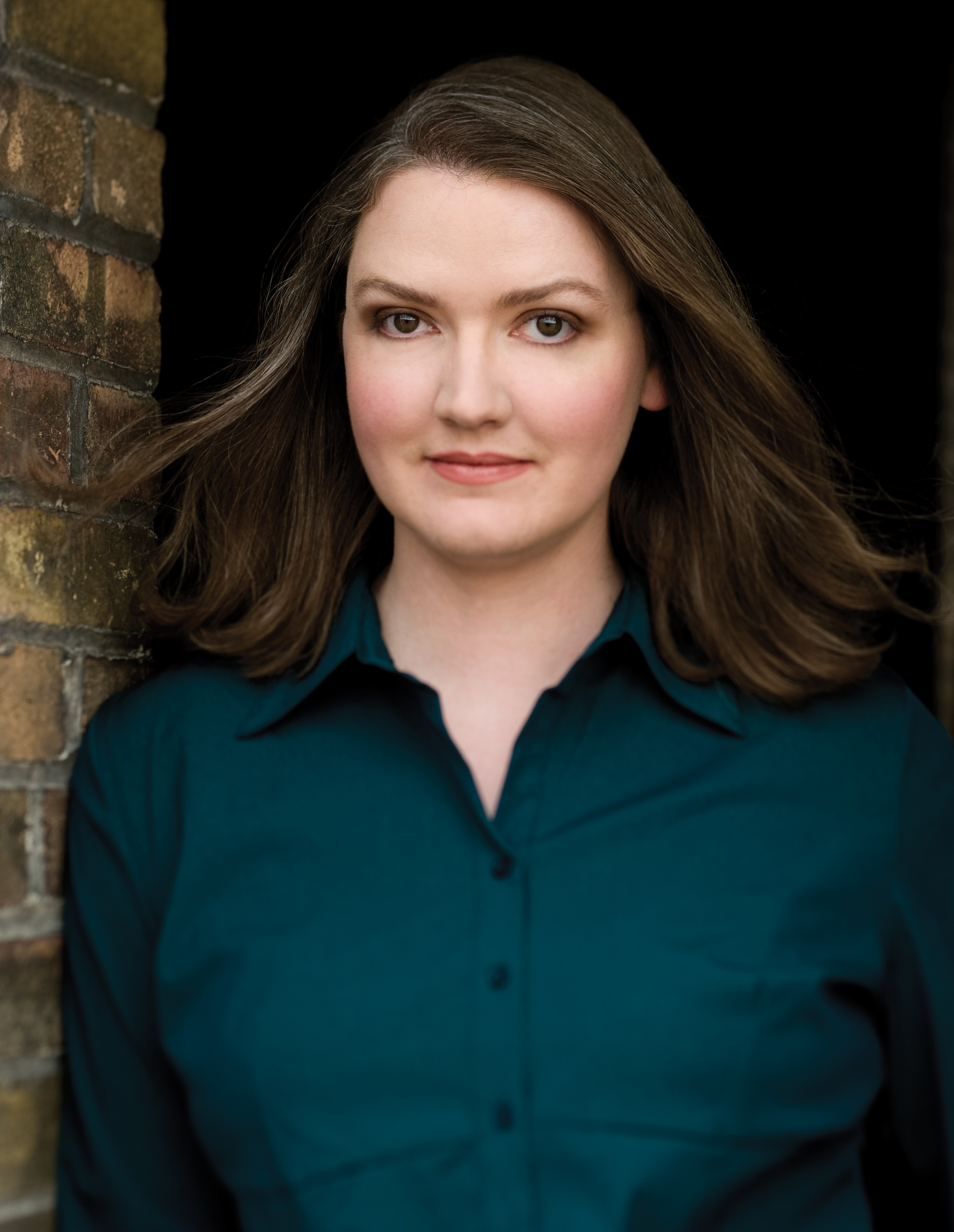 Lisa Mangum
Lisa Mangum has worked in the publishing industry since 1997. She is currently the managing editor for Shadow Mountain Publishing and has worked with several New York Times best-selling authors, including Ally Condie, Brandon Mull, James Dashner, and Jason F. Wright. While fiction is her first love, she also has experience working with nonfiction projects (memoir, educational, cookbooks, etc.) and some children's picture books.
Lisa is also the author of four national best-selling YA novels (The Hourglass Door trilogy and After Hello) as well as several short stories and novellas. She has also edited three anthologies about unicorns and dragons. She graduated with honors from the University of Utah and currently lives in Taylorsville, Utah, with her husband, Tracy.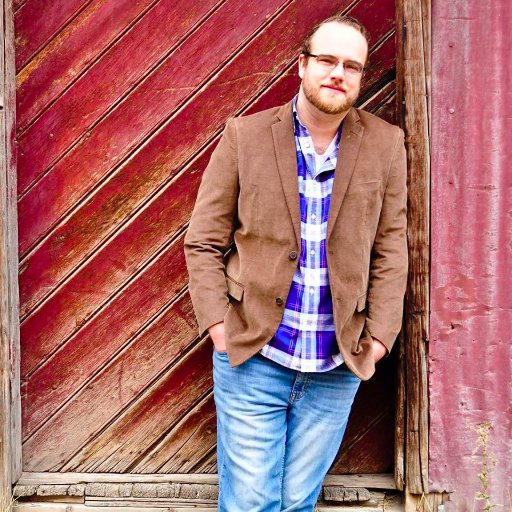 Alan Bahr
Alan Bahr is a tabletop game designer and producer. Best known for Planet Mercenary: The Roleplaying Game (based on the space opera webcomic Schlock Mercenary), he was the design lead and creator of the TinyD6 line of games and the owner/operator of Gallant Knight Games, which was acquired by Nocturnal Media in December 2016. He's an avid fan of Wuxia and noir films, Arthurian mythos, smooth jazz, clever roleplaying games, and his amazing wife.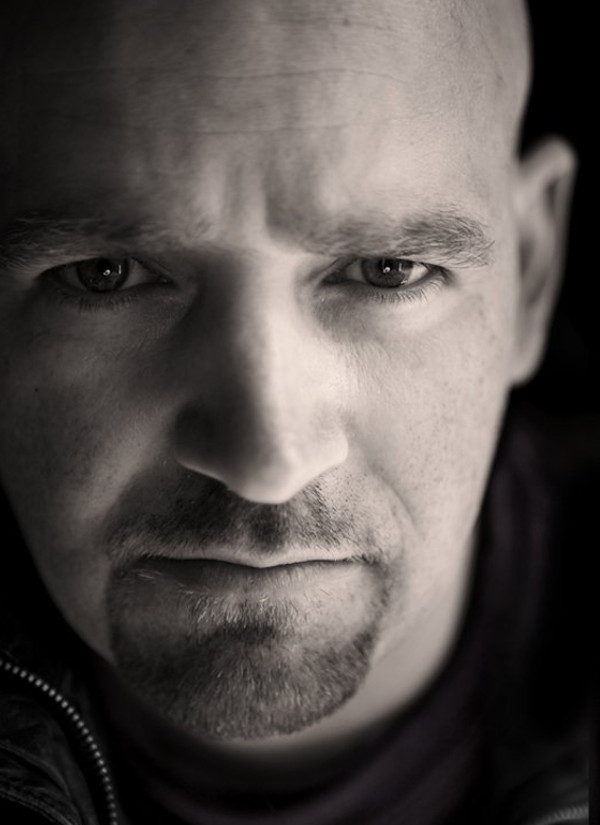 Michaelbrent Collings
Michaelbrent Collings is an internationally bestselling novelist, a #1 bestseller in the U.S., and has been one of Amazon's top selling horror writers for years. He is one of the most successful indie horror writers in the United States, as well as a produced screenwriter and member of the WGA, HWA, and several other writing groups with cool-sounding letters. He's also a martial artist, and cooks awesome waffles ('cause he's macho like that).
His first produced script, Barricade, was made into a movie starring Eric McCormack of TV's Will & Grace and Perception and was released in 2012. Michaelbrent also wrote the screenplay for Darkroom (2013), starring Kaylee DeFer (Gossip Girls, Red State) and Elisabeth Rohm (American Hustle, Law & Order, Heroes).
Michaelbrent hopes someday to develop superpowers, or, if that is out of the question, then at least to get a cool robot arm. Michaelbrent has a wife and several kids, all of whom are much better looking than he is (though he admits that's a low bar to set), and also cooler than he is.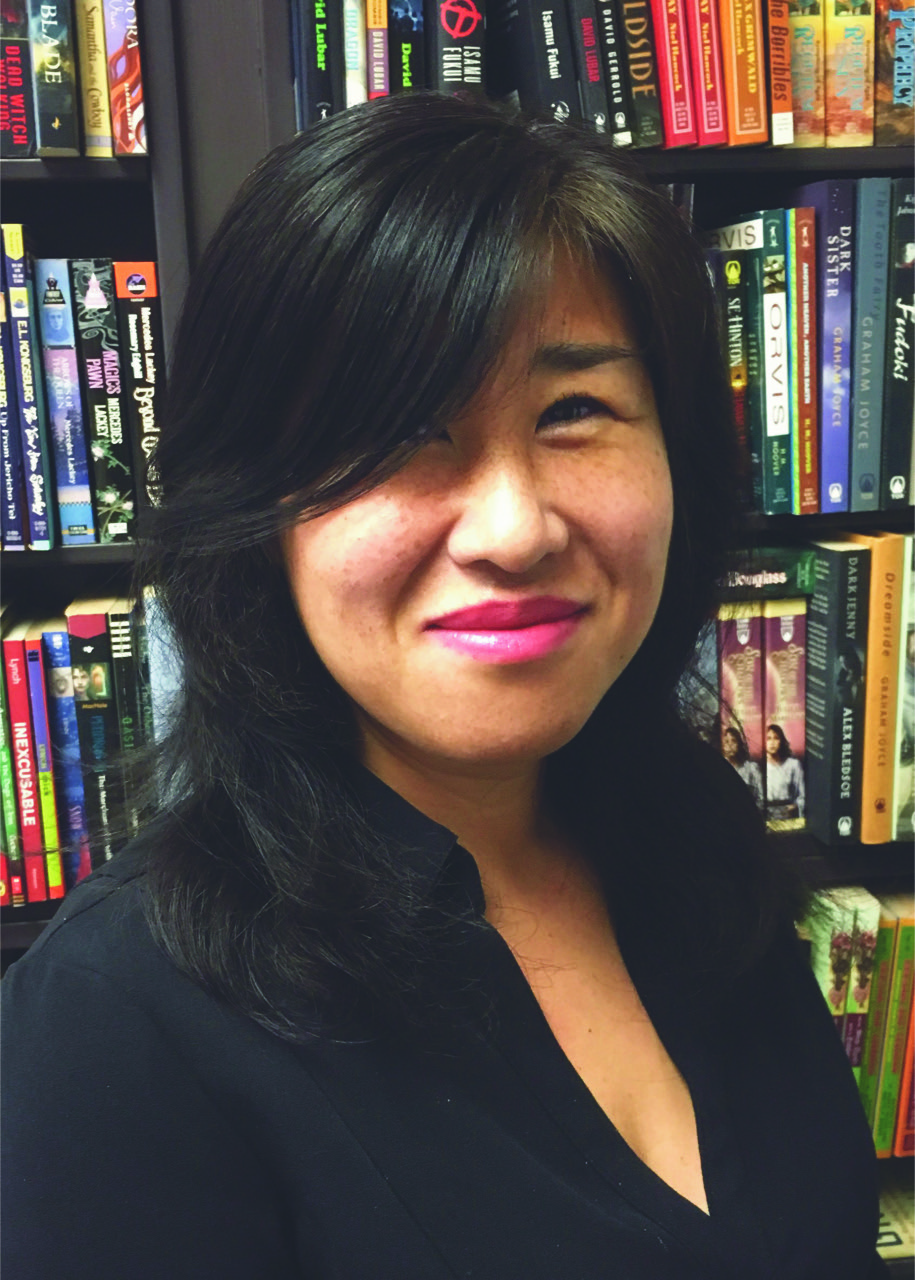 Susan Chang
Susan Chang is a senior editor at Tor Books. She acquires and edits books for the Starscape middle grade and Tor Teen young adult imprints. She began her publishing career at HarperCollins Children's Books, where she worked for nine years before moving on to shorter stints at Hyperion Books for Children and Parachute Publishing, a book packager. Susan joined Tor in 2004.
Susan was born in Seoul, South Korea, and emigrated to the U.S. with her family when she was five years old. She graduated from Vassar College with a degree in Medieval and Renaissance Studies and lives in New York.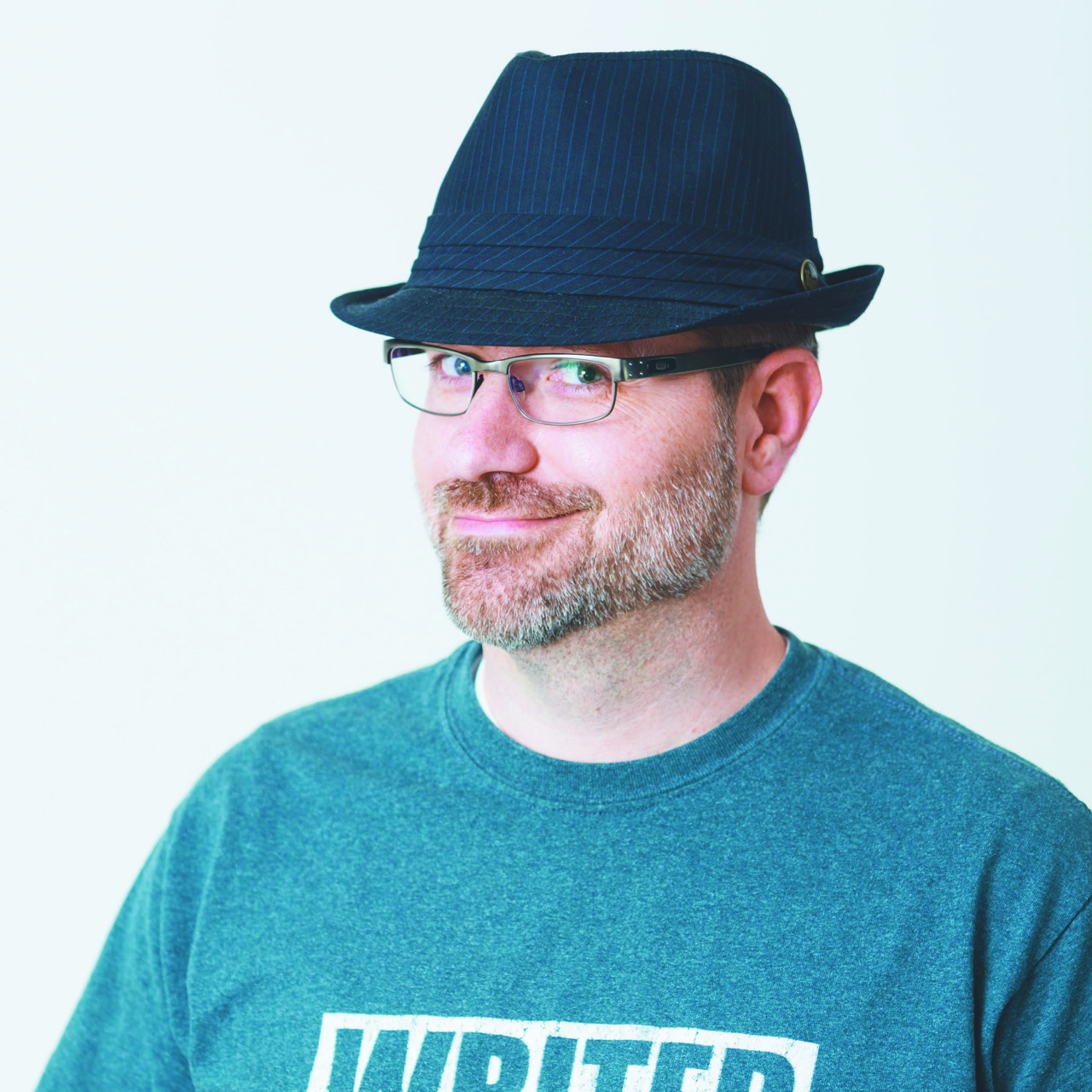 Charlie Pulsipher
Charlie Pulsipher is a genetically enhanced were-hamster and lemur enthusiast. He writes science fiction and fantasy, or some mix of the two, while sculpting cardboard into intricate creations. He plans on surviving the inevitable zombie-pocalypse that will surely start when dust bunnies rise up against their vacuum cleaner masters. He spends his time away from the keyboard hiking and camping in stunning Southern Utah. Ask him about quantum computers, nanotech, bioprinting, or genetics and he'll never stop talking. Don't be fooled by his shy, humble exterior. He does bite and his velociraptor impression is quite scary. It's probably the coolest thing about him.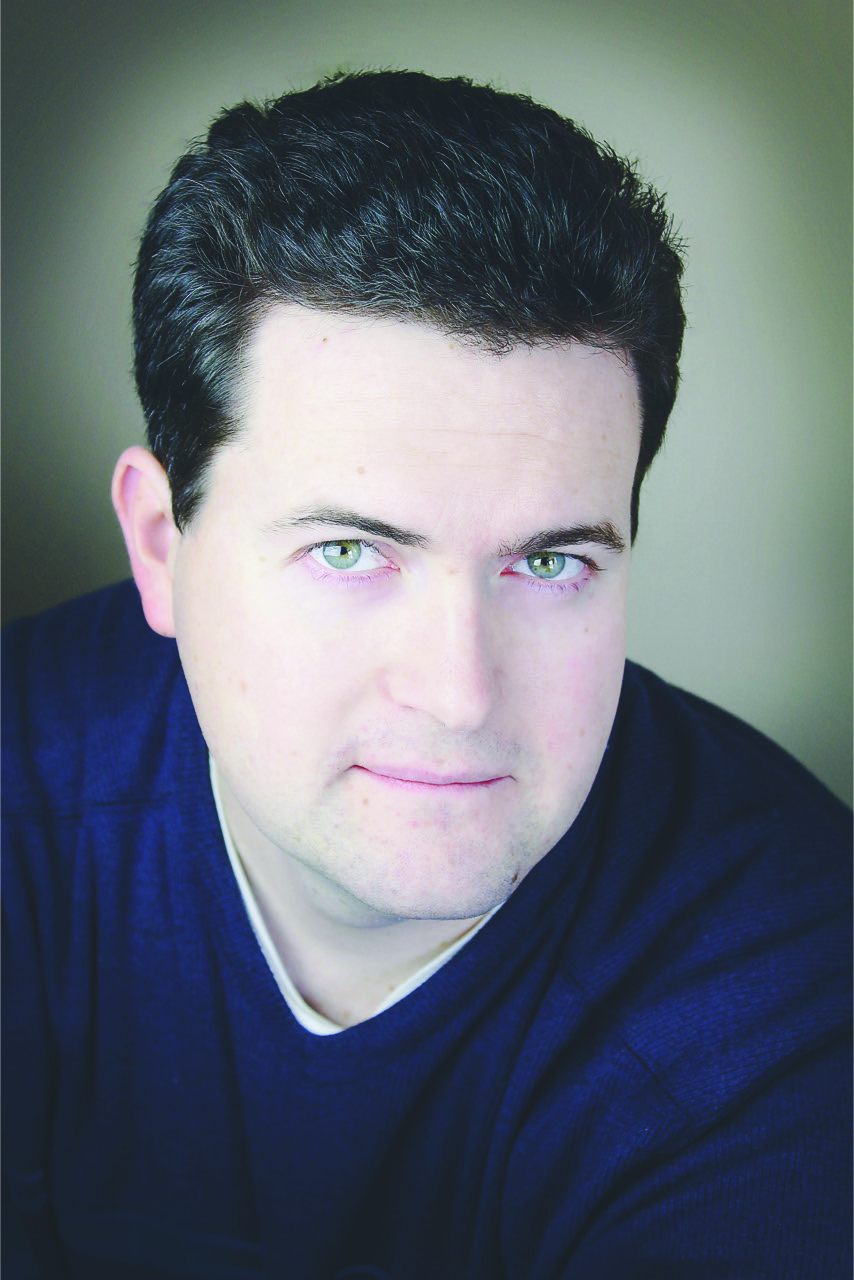 David Powers King
David Powers King was born in beautiful downtown Burbank, California where his love for film inspired him to be a writer. He is the coauthor of the YA fantasy novel Woven, published by Scholastic Press and the animation correspondent for Cinematic Universe Ultimate on Youtube. An avid fan of science fiction and fantasy, David also has a soft spot for zombies and the paranormal. He lives in the mountain West with his wife and three children.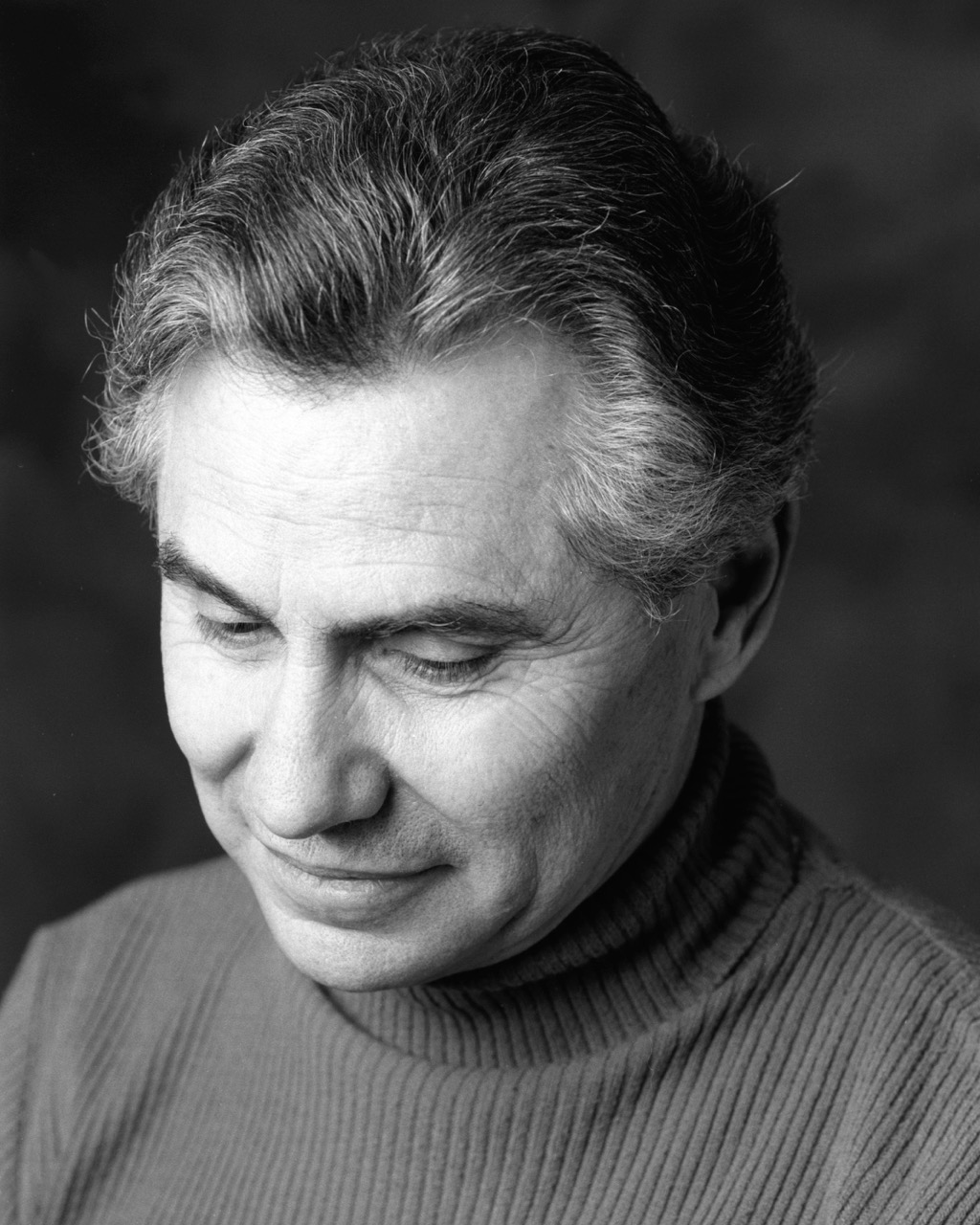 Dr. Dennis Packard
Dennis Packard has been a professor of philosophy at Brigham Young University (BYU) in Provo, Utah for more than 40 years. He regularly teaches courses in his department on film, on literature, and on art. He was born in Culver City, California where his dad built sets for Metro Goldwyn Meyer (MGM, now Sony Pictures), so he's been immersed in the film industry all his life.
Dennis grew up studying piano performance and was accepted as a performance major at Stanford but switched to philosophy. He completed his first PhD at Stanford in philosophy and then was hired at BYU. Early in his career he took a year off to teach at Carnegie Mellon then returned to BYU. Dennis became a paradox (or rather earned a "pair of Docs") when he finished his second PhD at BYU in Theater and Media Arts.
He has produced theatrically released films and PBS specials and received awards for them. Dennis wrote the book The Film Novelist: Writing a Screenplay and Short Novel in 15 Weeks (available on Amazon and other online or brick and mortar stores). He also writes and publishes about Aristotle's Poetics and Biblical poetics for film writers, directors, and actors. He is currently finishing a book of dialogues called Philosophy of Film Art: The Why's Behind the How's.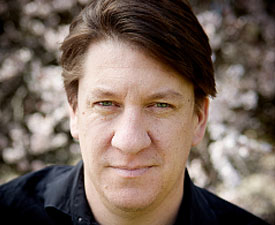 M. Todd Gallowglas
M. Todd Gallowglas is a professional storyteller and the best-selling author of the Tears of Rage, Halloween Jack, and Dead Weight series. He wrote his first fantasy story in the third grade. Ever since, he's loved tales that take the reader away to mystical worlds. Todd received a BA in creative writing from San Francisco State University. After graduating, Todd returned to his career as professional storyteller. Embracing the changes sweeping through the publishing industry, Todd used his storytelling show to launch his self-published writing career. He now plays both sides of the publishing industry as a hybrid author. He currently lives with his wife, three children, and more pets than they need. He is currently corrupting his children with a rich education of geek culture. Still, as busy as he is, Todd manages to squeeze in time for some old-school table top gaming and airsoft battles on the weekends (because it's not as messy as paintball). Shiny!
LTUE 2017 Participating Guests
Adam McLain
Adrienne Monson
Alan Bahr
Alexander Sousa
Alicia McIntire
Alyson Peterson
Amber Argyle
Amy Beatty
Amy White
Andrea Pearson
Andrea Troncoso
Aneeka Richins
Angela Hartley
Angie Fenimore
Angie Lofthouse
Ann Chamberlin
Ariadne Kane
Ben Grange
Ben Ireland
Ben Tullis
Beth Meacham
Blake Casselman
Bobbie Berendson W.
Brandon Ho
Brenda Stanley
Brian C. Hailes
Brian McClellan
Brian Wiser
C. David Belt
C. H. Lindsay
C. R. Langille
Caitlyn McFarland
Callie Stoker
Camille Andros
Candace J. Thomas
Cara Knight
Carrie Harris
Caryn Larrinaga
Charlie Pulsipher
Cheminant Flitton
Cheree Alsop
Chersti Nieveen
Christine Haggerty
Christine Hayes
Christopher Baxter
Christopher Husberg
Cindy Grigg
Clark Chamberlain
Cortney Pearson
Courtney Alameda
Craig Nybo
Cynthia Smith
Dr. Dallin S. Durfee
Dan Wells
Daniel Coleman
Daniel Friend
Daniel Jeffery
Daniel Swenson
Danny Potter
David Boop
David Doering
David J. West
David Powers King
Dr. Dene Low
Dennis Dorrity
Dr. Dennis Packard
Derick William Dalton
Devon Dorrity
Dr. Dirk Elzinga
Donna Milakovic
Dragon's Keep
Dustin Hansen
Elizabeth Taggart
Emily R. King
Emily Martha Sorensen
Emma Hoggan
Eric James Stone
Dr. Eric G. Swedin
Erik Knutzen
Erin Kearsley
Erin Summerill
Fiona Ostler
Frank Morin
Gama Ray Martinez
Glen Thomson
Graham Bradley
Helge Moulding
Holli Anderson
Holly Kelly
Howard Tayler
J. Abram Barneck
J. D. Raisor
J. R. Johansson
J. Scott Bronson
J. Scott Savage
Jaclyn Weist
James Dashner
James Ganiere
James Minz
James Wymore
Jamie Thompson
Jana S. Brown
Janci Patterson
Jani Radebaugh
Jared Garrett
Jared Quan
Jason King
Dr. Jeff Maughan
Jen Greyson
Jenni James
Jess Lindsay
Jess Smart Smiley
Jessica Day George
Jodi L. Milner
John D. Brown
John Harmston
Dr. John Lundwall
John M. Olsen
Johnny Worthen
Jon Clapier
Jonathan Langford
Julie Allen
Julie Wright
K. Scott Forman
Kal Spriggs
Kaki Olsen
Dr. Kathryn R. Terzano
Keary Taylor
Ken Merrell
Kenna Blaylock
Kevin Nielsen
Kip Rasmussen
L. E. Modesitt
L. K. McIntosh
L. Palmer
Dr. Lauren Fowler
Larry Correia
Lehua Parker
Liesel K. Hill
Lisa Mangum
Lois D. Brown
Lon Frandsen
Luke Peterson
Lyman Dayton
M. A. Nichols
M. K. Hutchins
M. Todd Gallowglas
Mari Murdock
Mark Minson
Mary Conger
Mary Robinette Kowal
McKelle George
Michael Darling
Michael Glassford
Michael Bacera
Michael Jensen
Michael Sheen
Michael Young
Michaelbrent Collings
Michelle Witte
Mike Cluff
Mike Lovins
Mikki Kells
Natalie Whipple
Nathan Croft
Nathan Shumate
Nichole Giles
Nick Mills
Paul Genesse
Dr. Paul H. Smith
Peggy Eddleman
Peter Nealen
Peter Orullian
Randy Tayler
Rebecca J. Greenwood
Rebecca Rode
Rebekah R. Ganiere
Rebekah McKinney
Renee Collins
Richard Russell
Robert J Defendi
Robert Starling
Robin Glassey
Roger Bourke White Jr.
Dr. Rosalyn Eves
Dr. Sally Shigley
Dr. Sally Taylor
Sam McClendon
Sandra Tayler
Sara Potter
Sarah E. Seeley
Scott Drakeford
Dr. Scott Hales
Scott R. Parkin
Scott Tarbet
Shannon Babb
Shelly Brown
Stan Crowe
Stephen Kunz
Steve Clark
Steve Diamond
Susan Chang
Terra Luft
Tom Durham
Thom Stratton
Tim McDonnell
Tristi Pinkston
V. T. Workman
LTUE 2018
If you are interested in becoming a panelist or presenter for LTUE for 2018 or any time in the future, please fill out a profile at ForteFinder.com and email contact@ltue.net with any questions.